New York Toy Collective was seeking a new logo for a brand they were establishing for less sec-related projects. They asked for it to be called "Extra Queer," and have "kawaii" type style. Here are the first iterations: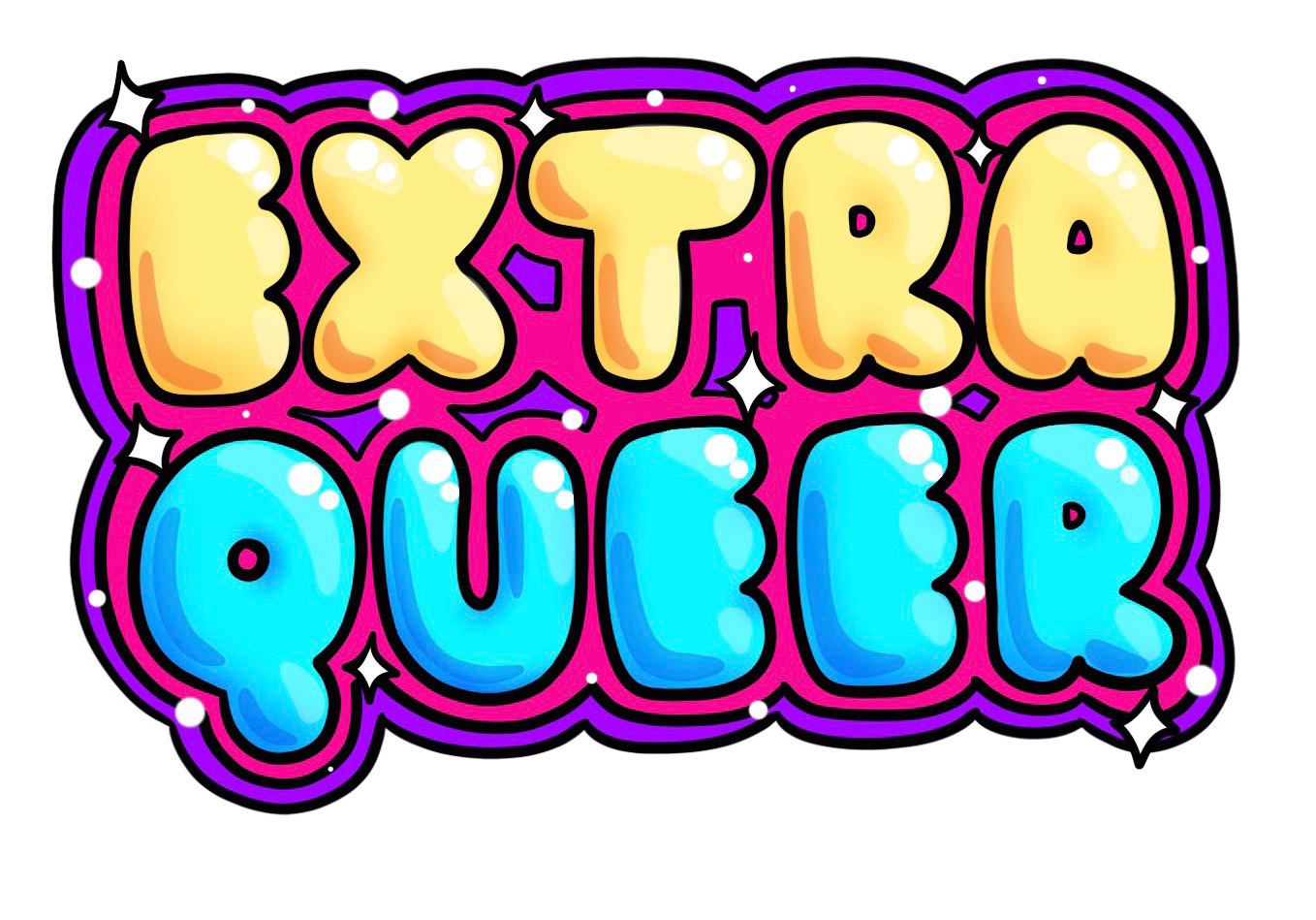 They decided they preferred the simpler bubble lettered one, and requested a rainbow in the background. I went for it full kawaii, below.

They thought that was too on-brand for kawaii style, requested more asymmetry, and some alternate rainbow colors. Here were my designs from this feedback.

They preferred the second one, so off I went to vectorize the final draft, and here we are: